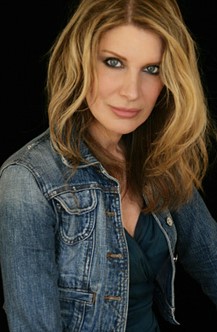 Lorin Cole originally came to New York to model with the Ford Agency. On a beauty shoot for French Vogue, Lorin requested to do her own make-up. The photographer was so impressed that he asked her to do the make-up for the other models in the story.
It was at that moment that Lorin knew it was time to take her education and creativity as a graduate from The Philadelphia College of Art, to the other side of the camera as a make-up artist. She's worked both here and in Europe on editorials, ad campaigns, celebrities, fashion shows, television commercials, music video's, catalogues, promotional shoots.
Besides working as a successful make-up artist whose work has been published in Italian Bazaar, Black Book, Cosmopolitan, Details, American and French Elle, Gentleman's Options, Gentleman's Quarterly, Glamour, Interview, L'Official, Lucky, Nylon, The Face, Vanity Fair and French and Italian Vogue, to name a few, Lorin is the author of the best-selling beauty book, "The Complete Book of Make-up."
She is currently working on her new book, "Saving Face."
Lorin is available to do make-up and hair for photo shoots, fashion shows, commercials, videos, special effects, weddings, and special events. Lorin also offers private make-up lessons.
Lorin's art work website: www.LorinColeArt.com
Cell Phone: (917) 306-0120